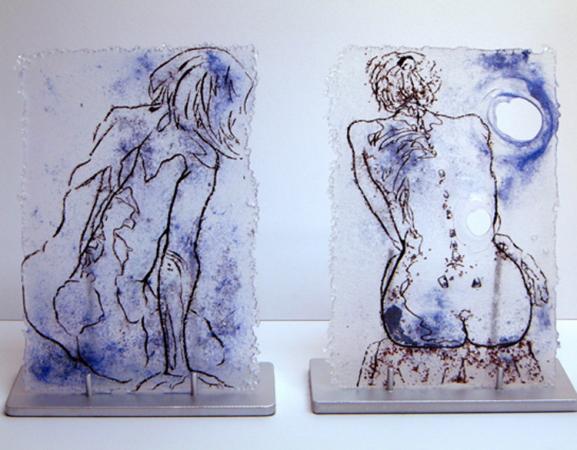 Glass Frit Drawing - 1 Day Course - Suitable for beginners and intermediates
Next Class- Saturday 10th November 2018
The class starts at 10 am and runs until 4.00pm.

The course costs £95 per person and this includes all materials* and tea & coffee throughout the session.
This class will introduce you to the technique of glass frit drawing. (See work below, produced in previous Frit Drawing 1 Day workshops)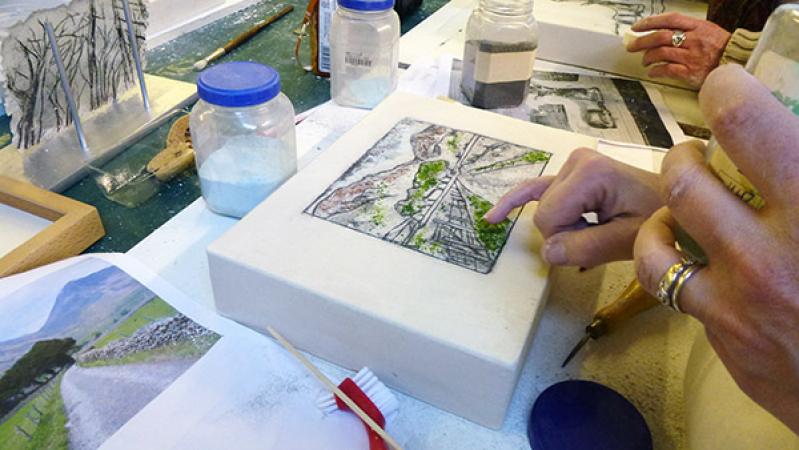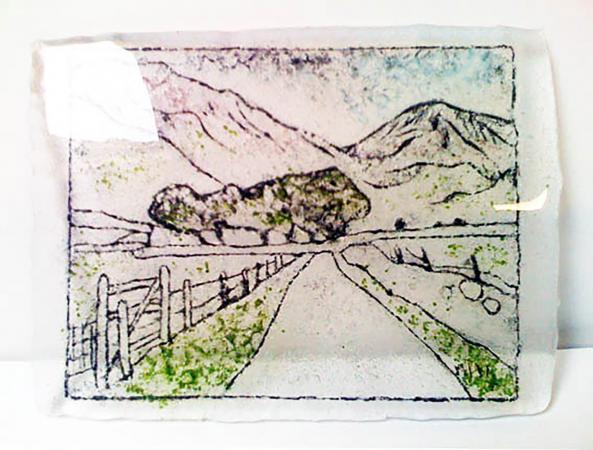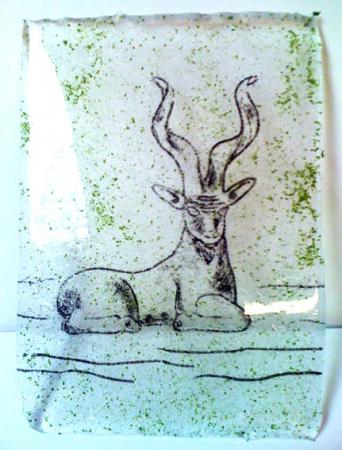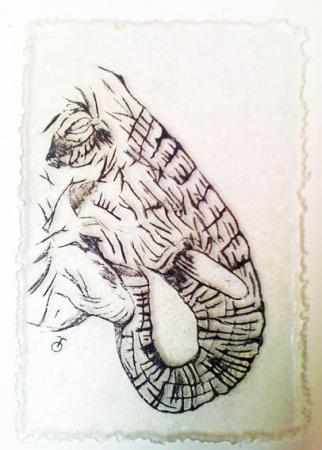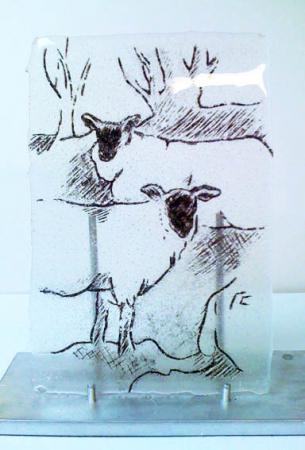 The day will cover -
How to make a mould for this type of powdered glass work
Drying your mould ready to work onto it.
Tools for creating your drawing
How to pack glass into the mould ready for firing.
Firing schedules & basic cold finishing.
You will produce your own A4 glass frit drawing panel and a blank mould, which you can take away to experiment with further.
It is recommended that you bring to the session a drawing design for the project, printed or photocopied onto A4 paper, for you to work from.
Both clear and coloured powdered glass will be available for your design.
Practical clothing and closed toe footwear must be worn in the workshop.
Also, please bring a packed lunch with you for the day. Tea and coffee will be provided during the session.
Note: Your pieces will be fired overnight in the kiln and can be collected after 3pm on the following Monday the 3rd of September or, if preferred, your work can be posted out to you that week.

If you require any further information, please do not hesitate to email Helen: helenslaterglass@aol.com

Class numbers are limited, so to secure your place:
Email: helenslaterglass@aol.com to confirm your interest and pay a deposit of £45 (which is non-refundable).
You can pay this deposit via- PayPal or cheque, payable to Helen Stokes.
The additional payment of £50 must be paid on the day of the course.