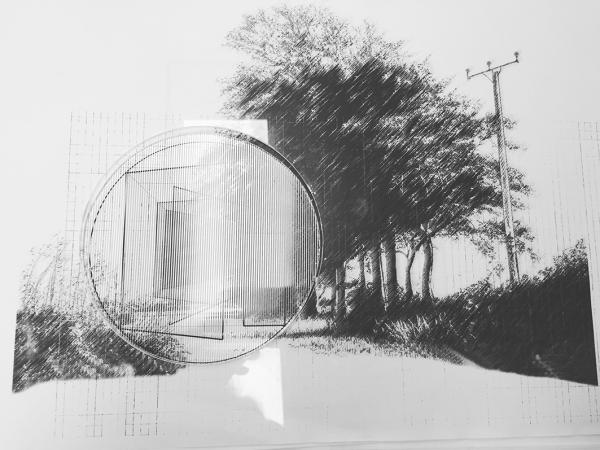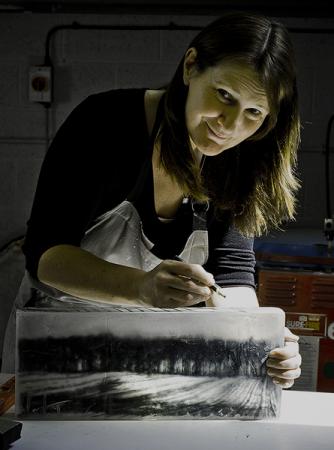 Education
Sept 2013 ongoing - PhD by practice- specialising in glass - The Royal College of Art
July 1996 - MA (RCA) - Glass & Ceramics - The Royal College of Art
July 1994 - BA (HONS) - 3D Glass & Ceramics - Sunderland University

Presentations
2019 - Glass Art Society Conference 2019- Presenting a paper on 'The Optical Perception of Image in Glass', PhD research at The Royal College of Art.
- Glorious Glass Forum - Contemporary Glass Society Forum, Buckingham Museum, Aylesbury, Buckinghamshire.- PhD Research.

Exhibitions
2019 The Bulgarian Glass Biennale, Selectded exhibtion, Bulgaria.
The British Glass Biennale, Stourbridge, UK
Decorex 2019, London Olympia
Royal College of Art Graduate Show 2019
FreshArt 2019, Hadfield Gallery, Cheltenham & Ascot Racecourse
2018 Winter, The Pyramid Gallery, York
Cambridge Art Fair, Cambridge
Autumn, Hadfield Fine Art Gallery, Cheltenham
2017 The Britsih Glass Biennale, international festival of glass, Stourbridge
The Emerging & the Established, Christies, London
Solo Show, Art Jericho, Oxford
2016 RCA, Work in Progress Show
Affordable Art Fair, Bristol
Biscuit Factory, Newcastle
CAA, London
2014 Hadfield Gallery, Cheltenham
Catherine Hammond Gallery, Cork, Ireland
2013 Pyramid Gallery, York
CAA, London Design Week Pavilion
2012 Blast, Zest Gallery, London
Glass Games, The Church Gallery, London
2010 The Affordable Art Fair, Battersea, London
Melting Point, Contemporary Applied Arts Gallery, London
2009 Art Space - Barn Galleries, Henley on Thames
Fresh Air 09 - Quenington Sculpture Trust
Melting Point - Pyramid Gallery, York
2005 The Cowdy Gallery, Cirencester
Contemporary Glass, Pyramid Gallery, York
2001 Rowe & Moore Exhibition, Westminster, London
1999 The Stroud House Gallery, Stroud
1998 Hanover Arts & Crafts Centre, Hanover, Germany
1997 Hamburg Arts Fair, Hamburg, Germany
Gallery 'L', Hamburg, Germany
1996 Venice Aperto Vetro, The Venetian Gallery, Murano, Italy
1996 Lillya Contemporary Arts Gallery, Holland, Netherlands
Public Commissions

'The Public Servant of the Year Awards' - Annual Commission sponsored by The Cabinet Office, CIPFA and Public Finance.
'The Reporting & Accountability Awards' - Annual Commission. Sponsored by CIPFA and Pricewaterhousecoopers.

'Oxfordshire & the South East Bioscience Awards'- Commissioned by Oxford Brookes University
'Outdoor Courtyard Sculpture' - Commission for the Radcliffe Hospital Trust, Churchill Hospital, Oxford
Work Held in Collection
The Imagine Museum, Specialist Glass Museum, St. Petersburg, Florida, USA
Woodstock Musuem, Woodstock, Oxfordshire
Professional Experience
Sept. 2013 - Present - Associate Lecturer - De Montfort University.
Feb. 2007 - Sept 2017 - 0.5 Lecturer - Oxford Brookes University
Sept 1999 - Jan 2007 - 0.5 Lecurer - Oxford & Cherwell Valley College
Jan. 1997 - Feb. 1998 - Studio Assistant - Rebecca Newnham, Glass Mosaic Artist
Jan. 1995 - March 1996 - Part-time Lecturer - Middlesex University